With disruption comes opportunities to create great things. Let us define a path to success that will be of benefit to your organisation and the world.
Sizakele was an absolute pleasure to work with
Sizakele was an absolute pleasure to work with. She brought both a calming presence and an excellent energy to our physical activity webinar. Not only did she seamlessly manage the flow between multiple speakers, she also added her own relevant insights and had fantastic rapport with the speakers, which ensured that it was a professional event.
Dr Mosima Mabunda
Head of Vitality Wellness at Discovery Limited
Absolutely exceptional
Sizakele was absolutely exceptional as a keynote speaker at the yher Africa 2018 Pitch Day. Much of what our accelerator aspires to do was echoed so beautifully in her storytelling; this not only affirmed the work that we do, but also affirmed the Fentrepreneurs as they navigate their own journeys. We hope to be able to do more work with her in the future so that more of our entrepreneurs are gifted with her magic!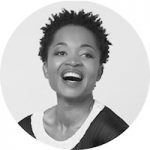 Katleho Tsoku
yher Africa - yher Africa Manager
Smash hit
We found the session to be a smash hit and that we got what we wanted. We highly recommend that you engage with Sizakele Marutlulle.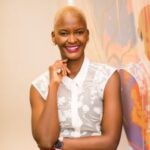 Kele Boakgomo
Grow.Live.Prosper – Co-founder & CEO Yugrow
Opened our eyes up
The #Beyondthedip programme opened our eyes up to things that we were not seeing that we needed to take care of now, because we are all so focused on the pandemic it is hard to see the other side of this scenario and plan accordingly.
Nkgabiseng Motau Think Creative Africa
Co-founder and Chief Creative Officer
A consummate professional
Working with Sizakele and her team was an absolute pleasure. A consummate professional, Sizakele holds a crowd with her stage presence and engaging content. Would love to have her on stage again at a future Yoco event.
Matt Brownell
Yoco - Head of Brand Marketing
"It has also helped us to reframe our entire approach to the local market."
"Nando's senior leadership team recently engaged Maratlulle and Company to assist us in crafting our future business strategy.
Their approach of constructive challenge, based on a deep understanding of strategy aligned to their broad experience of the South African business environment, was not only of enormous value in the moment, it has also helped us to reframe our entire approach to the local market.
Geoff Whyte
One of the best moves we have made for our business
We started working with Marutlulle and Co. 2 years ago and this move has been one of the best moves we have made for our business. They came in and helped us to unpack and remember why we created our brand at a time we were starting to lose focus. They helped to resuscitate our business and we have been growing from leaps and bounds ever since then. This helped to show us how vital having a business strategy is.
Reabetjoe Mokoko Founder and CEO
Plates and Scales
Inspiring and Life Giving
The collaboration with Marutlulle + C/O was very inspiring and life giving. I enjoyed their holistic approach to doing business and how they balance being humanist and entrepreneurial.  Sizakele and Reratilwe always made time for me, they were very supportive, professional and always open to listening to my ideas no matter how crazy they were. I learnt a lot from them.
Nkuli Mlangeni-Berg Founder
The Ninevites
"Sizakele's breadth of business knowledge and depth of understanding the human experience is beyond compare"
"Sizakele's breadth of business knowledge and depth of understanding the human experience is beyond compare. She is a consummate professional who effortlessly creates clarity around the value of creativity and how it relates to commercialising everyday problem solving. She has added enormous value to my practical knowledge and practice as a human-centred, values-driven entrepreneur. I would recommend her to anyone looking to UP their game and invest in taking their skill-set to the next level."
Phindile Dhlamini-Motshegwa
Chief Executive of BLK SWN SOCIETY
We felt affirmed
The three of us enjoyed the session. For the most part, we felt affirmed. By bringing in an outsider to yes give some valuable and necessary critique, it was affirming to hear that some of our ideas should be explored.
Katleho Tsoku
Amazi Nail and Beauty Bar - Chief Business Officer
Unlocking my business growth
I had an amazing time going through the session, #Beyondthedip, with Za, unlocking my business growth and re-focusing and re-purposing my business as some would call it pivoting for 2020. I have had to get through the pains of reviewing my business, re-designing it and the session with Za was really helpful in unlocking the bottlenecks I was going through. Covid-19 has derailed me and many other SME's and the #Beyondthedip session is a thorough one on one introspection where I began to re-look at exactly where I want to take Zanenza and create a much more sustainable existence of this business going forward, beyond Covid-19. I would recommend that you do a session with Za as well. It is worth it!
Zandile Nzalo – Managing Director
Zanenza
Her Sense of Style and Intellect are World Class
"Working with Za and her team, was a proper delight…her insights, nuances, cultural sensitivities and passion helped us unpack some complex thoughts.
 Za is a true South African asset, and her sense of Style and Intellect are World Class…totally inspirational and relevant for the here and now."
Robert Brozin
Immensely successful
We found the session to be a smash hit and our request was well serviced and our outcomes were everything we hoped for. The process itself allowed us to unpack our core values and apply them throughout our strategy. It was immensely successful and prepped us for a crisis in our future. Waste no time in making that phone call, I only wish I had made it sooner.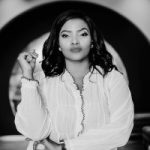 Rorisang Setlogelo
Roth Media – Managing Director
Learned a lot about myself
I learned a lot about myself, the overall purpose of communication within the AGSA and how we can work as a cohesive unit to achieve greater impact internally and externally. Personally, the lessons extended beyond my role and other facets of being a communicator. I have received only positive feedback from the people I have spoken to about the session and even though it's early days, I have noticed an effort from most of us in trying to work together.
Thandi Mavundla
Auditor-General of South Africa - Senior Manager: Internal Communication
Articulate, experienced, wise and impactful
Working with Sizakele Marutlulle has been a true honour. One of Heavy Chef's most popular guests to date, Sizakele is articulate, experienced, wise and impactful. Whether speaking at an event to 250 people at the Waterfront in Cape Town, regaling an audience of 600 at Fox Junction in Johannesburg, or engaging in an intimate consultation one on one, Sizakele brings a level of patient insight that is rare amongst business leaders.
Fred Roed
Heavy Chef - CEO & Founder
It makes us really think deeply about our business
Sizakele has this unique knack of inspiring all those around her. I loved the approach she has, the insightful questions she asks. It makes us really think deeply about our business.  We are already focussing on some of these ideas. I highly recommend a session of "Beyond the Dip" to help you shift the needle and make this COVID disruption an exciting rather than a daunting journey.
Oresti Patricios
Sizakele Marutlulle connected with the audience
Sizakele Marutlulle connected with the audience and there we even requests for her presentation.
The Q & A that's was great to add real value to entrepreneurs on their burning issues
Victoria Rabali
Integrated Marketing Manager at ABSA
Insightful and practical lessons on strategy
Our MarketingFridays session with Sizakele was filled with insightful and practical lessons on strategy. She was able to share honestly and authentically about a framework to strategy that provided guests to our webinar with something to take back to their work in strategically building brands.
Nyiko Chauke - Founder
MarketingFridays
The success your business deserves, awaits.
Connect with me today and I will show you how.